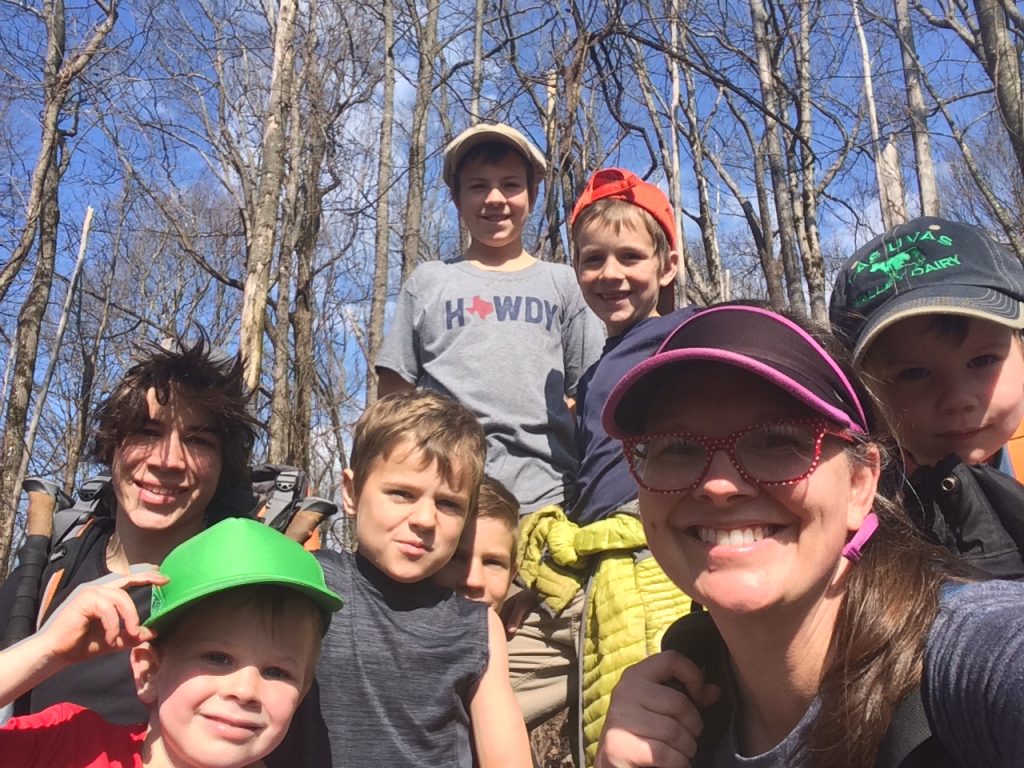 Two springs ago, we were in Georgia on a road trip, and our van needed attention. Doug and Mae went into town with the van, and I spent the day with 7 of our sons on the approach trail to the Appalachian Trail.
We had hiked a steep two miles uphill to see Amicalola Falls and kept hiking along the AT several miles beyond that, before turning around.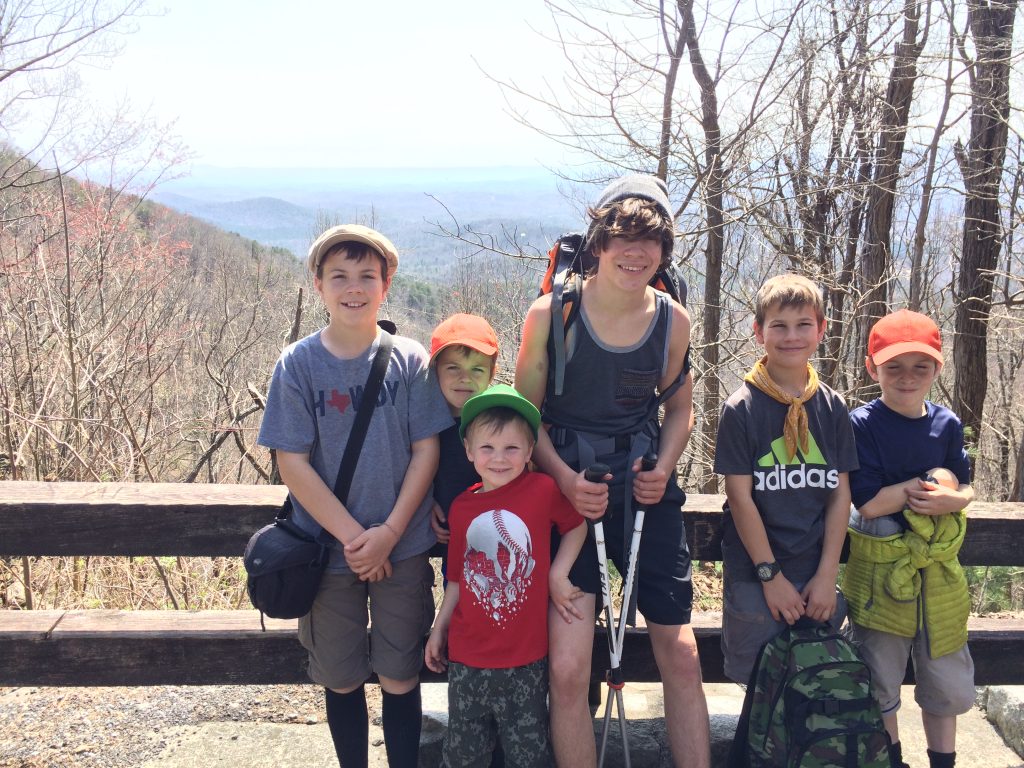 We got nearly back down to where we'd started. The boys had run ahead to a playground, and so I was alone, hauling Gus in a backpack carrier, when my shoe caught.
Our combined weight slammed the soft tissue just above my left knee into a jagged rock. Mercifully, Gus narrowly avoided a terrible head injury– but my quadriceps tendon (which connects the large leg muscle to the kneecap) had multiple tears.
For nearly a year, that injury limited what I could do, but I wore a brace, and with time, it seemed to heal.
I thought that was that.
Fast-forward almost two years:
This November, I committed to a program called 75 Hard. Briefly, it requires:
two separate 45-minute workouts/day
daily progress picture
drink 1 gallon of water a day
read 10 pages/day of a physical (not digital, not audio) non-fiction book
follow a specific diet of your choosing, with no cheat meals or alcohol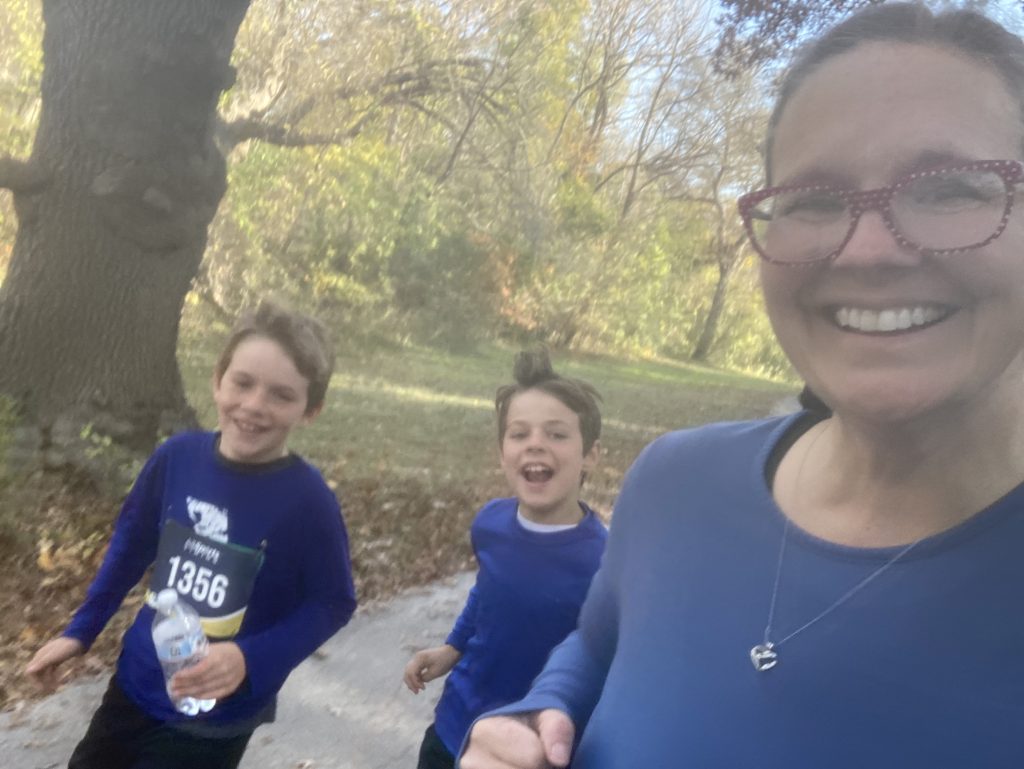 If you miss even one daily task, you have to start over. While it includes fitness and dietary goals, the primary aim is to produce "mental toughness." And I can see that it has been doing that in my life.
Today, Monday, January 9, is day 54 for me.
From about day 20 to day 35, I kept pushing through increasingly sharp pain in the bones of my left foot. Unless walking slowly, it affected every step I took. With two workouts a day, (which for me, mostly, is two 45-minute walks a day) it was near impossible to give my left foot the rest it needed to recover.
I even contemplated quitting, because of how bad it hurt.
On night 35, as I started my walk, I noticed that same sharp pain in the ball and heel of my left foot, and it occurred to me that I was holding my leg stiff rather than bending it. I began working — with each step– to deliberately lift my left knee. And as I went along, I noticed that my foot no longer hurt (not even a little!).
Thinking about it further, I realized:
EVER SINCE THAT TUMBLE in Georgia, I had been compensating.
I spent almost two years walking in a way that held the knee straight, without bending, like I had done while wearing the brace in the early weeks after my injury. Essentially,
I had been avoiding using the previously-injured places, EVEN THOUGH they are now healed.
I didn't even know I was doing this! Out of habit, (no longer out of necessity) the muscles were self-protecting by not engaging like they normally would. And because I wasn't using my leg properly, it caused secondary injury.
CONNECTION POINT: IT IS THE SAME WAY WITH SOUL INJURIES.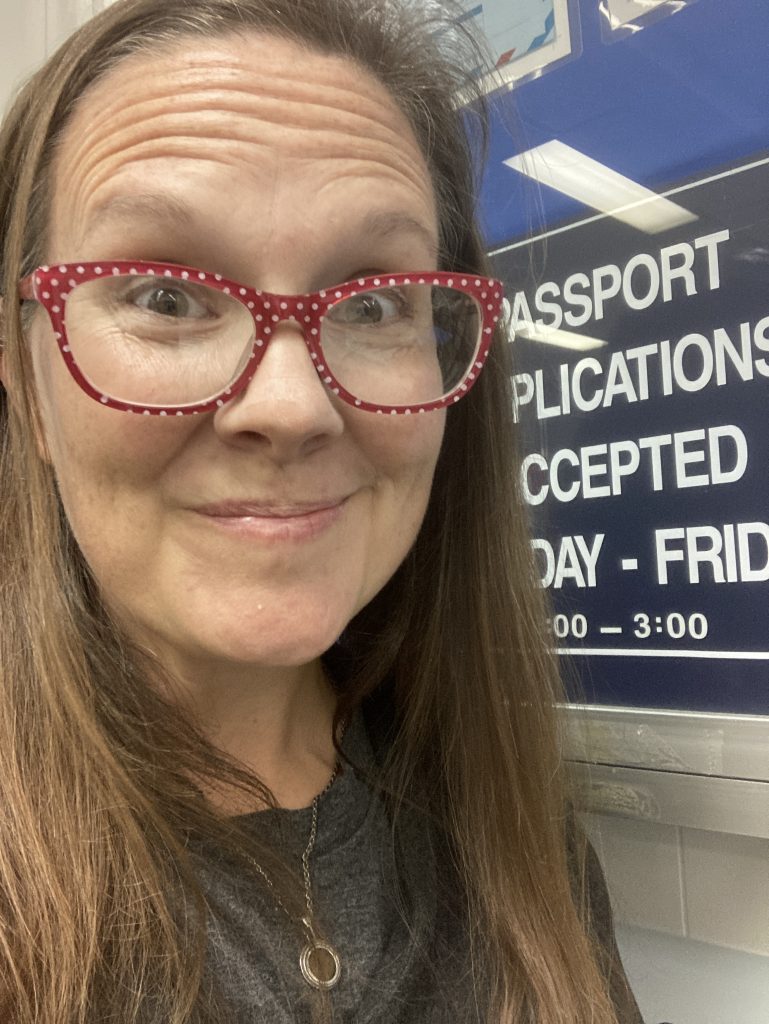 This all relates directly to something the Lord did in my heart on a recent backpacking trip in the Himalayas. After two nights of spiritual warfare that came in the form of emotionally-traumatic nightmares, the Lord woke me up on the third night with a vivid dream.
For the next two hours, He brought to light ways that I have been spiritually and relationally self-protecting since a significant hurt. Through His Word, and by His Spirit, He tenderly confronted me with this plain truth:
I am not in the same place I was, immediately after those painful circumstances. And therefore, by continuing to engage in my own attempt at SELF-protection, I am failing to rest in God's ability to protect me.
And please hear this: I do not believe that self-protection was always the wrong thing, and I am definitely not saying that others are wrong for engaging in self-protection following their own significant hurts. With my knee injury, it was understandable and even necessary that I held my leg in a stiff position during those early weeks. But at some point, I should have remembered the normal way of walking and re-engaged those muscles.
That night, God opened my eyes that I have been actively choosing my own ability to build a proper "fence" to guard myself from spiritual and relational harm, rather than trusting God to "fence" my life and heart in the ways that are good for me within the local church and Christian community.
The hurt that I experienced was in a spiritual setting: loss of trust in church leaders, and loss of our community. Those hurts affected me deeply: I felt distrustful of leadership, and circled my internal "wagons." I was willing to serve and offer physical and financial support, but no longer willing to risk my heart by fully letting in others and freely offering the fullness of my spiritual gifts. After going through that season of church hurt, I cocooned. I mostly stopped teaching or using my spiritual gifts to bless others. My spiritual "muscles" were held stiff rather than allowing their movement and strength to build up the rest of the Body.
But no more.
With the Lord's rebuke (and these physical reminders of injury and healing even in my own body!), no more! My heart's desire is to freely use the gifts God has given me to build up the Body of Christ, locally and globally.
When we are injured, there is a time for being cautious with the injured area, but at some point, it's time to assess how we're using those muscles and healthfully reengage. We *know* this, and yet we can fail to let it sink down into our heart and practice. We can forget to self-assess. Before the Lord's intervention, I had not thought to consider:
Are there areas that used to be strengths for me, that I am avoiding using because of fear, or pain?
In what ways do self-protective habits from old emotional/relational pain control what I am willing to do today?
*Is* that self-protection still valid and necessary in my current life situation?
Since I am being healed, am I able to move, and "risk," in ways that seemed impossible, immediately after I was hurt?
Are old hurts and disappointments (that are no longer a present reality) unnaturally constraining my current behavior?

FOR ME: BLOGGING AGAIN?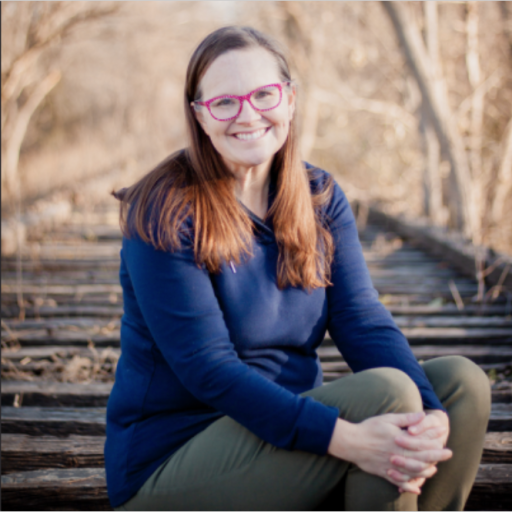 I am in a different season, with so many good and needful tasks at both the center and the corners of life, so it may not be as commonplace as it once was for me to write, but I am hoping to write more regularly, and, when I believe it can benefit others, to share those writings here. This will be a part of me forcing those healthy unused "muscles" to once again function.
The gifts I have were not given for me alone. Whether or not it's comfortable, I will write. And sometimes, when I believe it can be helpful to others, I will share. I hope you'll join me.
ONE OTHER THING: IF YOU WANT TO STAY IN TOUCH–
At some point over the past 3 years, I was trying to downsize/declutter some things and accidentally completely deleted my email list of subscribers/readers.
I hope to share more personal/devotional observations, and about other projects I have in the works, via an email newsletter, the way I used to do. If you wish to stay connected with me as a writer, and receive that kind of newsletter, CLICK HERE TO SIGN UP.
Or copy and paste this into your browser: http://eepurl.com/LTd_1
Thanks, and I hope to stay in better touch in the future.
Grace and Peace,
Jess